NEW YORK TIMES
The Northside Festival grew out of a simple question posed by its organizers, the brothers Scott and Daniel Stedman, about five years ago. The Stedmans, who founded The L Magazine a decade ago to record the goings on around Williamsburg, realized that every year, many of the musicians, managers and record labels in Brooklyn's indie rock scene were trekking en masse to Austin, Tex., for the South by Southwest music festival, which had become the country's most important forum for new bands. READ MORE
Brooklyn has made as much of a name for itself on the city's food scene as Manhattan, and the annual Taste Talks series gathers some of its best chefs for a weekend of talking about why it's better in Brooklyn, then putting their knives to use proving it.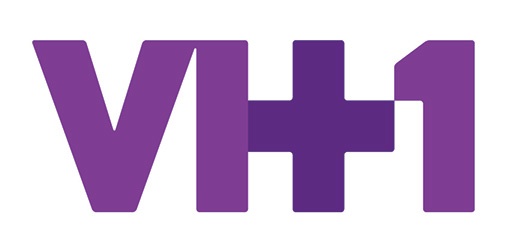 This year, VH1 is teaming up with the Northside Festival, Brooklyn's very own South by Southwest. Much like it's Austin counterpart, the up-and-coming festival brings together Film, Innovation and Music conferences for eight days in June. In its sixth year, VH1 will be taking over the famed The Knitting Factory in Brooklyn, where bands will perform. Fans will also have a chance to screen VH1 Rock Docs at Nighthawk Theater or participate in a VH1 driven panel.
While music fans often complain of larger festivals losing that special something due to the standard over-saturation of sponsors and/or sloppy curation, the Northside Festival stands as a beacon of hope for up-and-coming and established bands and fans alike who wonder what the early South By days might've been like—venue hopping, revelry spilling out onto the streets, an overall sense of community.
Click here to read more
"Taste Talks is bringing together some of the world's top luminaries in food and drink - from writers and critics to chefs, bakers and brew masters - to discuss, analyze, and theorize about the future of taste."
After starting from nothing in 2007, the festival now generates nearly half the annual revenue for Northside, the publisher of L Magazine and Brooklyn Magazine, founded by brothers Scott and Daniel Stedman.
Brooklyn is a bloggy place, but brothers Daniel and Scott Stedman boast arguably the biggest locally focused footprint of all. They're the founders of Northside Media, the parent company of L Magazine and Brooklyn Magazine, which peddles rough luxe lifestyle journalism for the Wythe Hotel bar set. The duo is also responsible for the Brooklyn staples SummerScreen and the Northside Festival, an evolving music, tech and movie expo that's rapidly becoming New York's answer to South by Southwest.
A must see summer festival
Brooklyn, New York has evolved considerably in recent years and the world is excited. The word "Brooklyn" goes beyond the name that points to a location, and is being used as an adjective. The trend of music, art, fashion, design and culture continues to have an influence, and Daniel and Scott Stedman quickly detected the tremendous power of the Brooklyn brand through Brooklyn Magazine and The L Magazine. "Brooklyn" as information in words, organized neatly in a visual; that's magazine that they deliver to us.
The Stedmans ...are the only ones to have figured out how to stage a music festival that doesn't seem in some way to contradict the city... And partially it's a by-product of the fact that sponsorships in 2013 do not mean just canvas banners or free stickers. Instead, they mean "activations"—industry shorthand for the kind of multidimensional, interactive branding event that should merge seamlessly with the non-branded programming.
Since beginning in 2009 as a gathering of bands allied with the concerns of young bohemian Brooklyn, the Northside Festival has grown from a small indie-music event to a multivalent cultural carnival.
Brooklyn's own SXSW will be swiftly upon us, and with it comes an impressive lineup of speakers for the NExT conference, a tech-focused forum slated to run during the Northside Festival.
Northside Festival is the event we look to for what's new, what's cool, and what's seriously about to explode on the mainstream.
As they say, knowledge is power, and when it comes to Taste Talks, it's also delicious.
It's unbelievable that Brooklyn's Northside Festival is just four years old. Since its DIY inception in 2009, the festival now showcases in 50-plus venue spaces for four straight days of interactive events, lectures from digital enterprises, film screenings and music showcases scattered across Brooklyn's finest venues.
Northside's third annual [NExT] event is fast becoming the SxSW of the East Coast, bringing together an eclectic and compelling mix of social media industry leaders, startup entrepreneurs and amazing music over its seven day take-over of the trending Williamsburg area of Brooklyn.
The Northside Festival has grown into a sprawling, slightly more centered and improbably huge event — Brooklyn's version of SXSW.
Northside has emerged as one of the city's most exciting showcases for local and national talent.
The varied sounds were all separated by a short distance, and they all came together for something at once placeless and dissonant but sublime.